The farm
If a rocket ship and a community garden had a baby...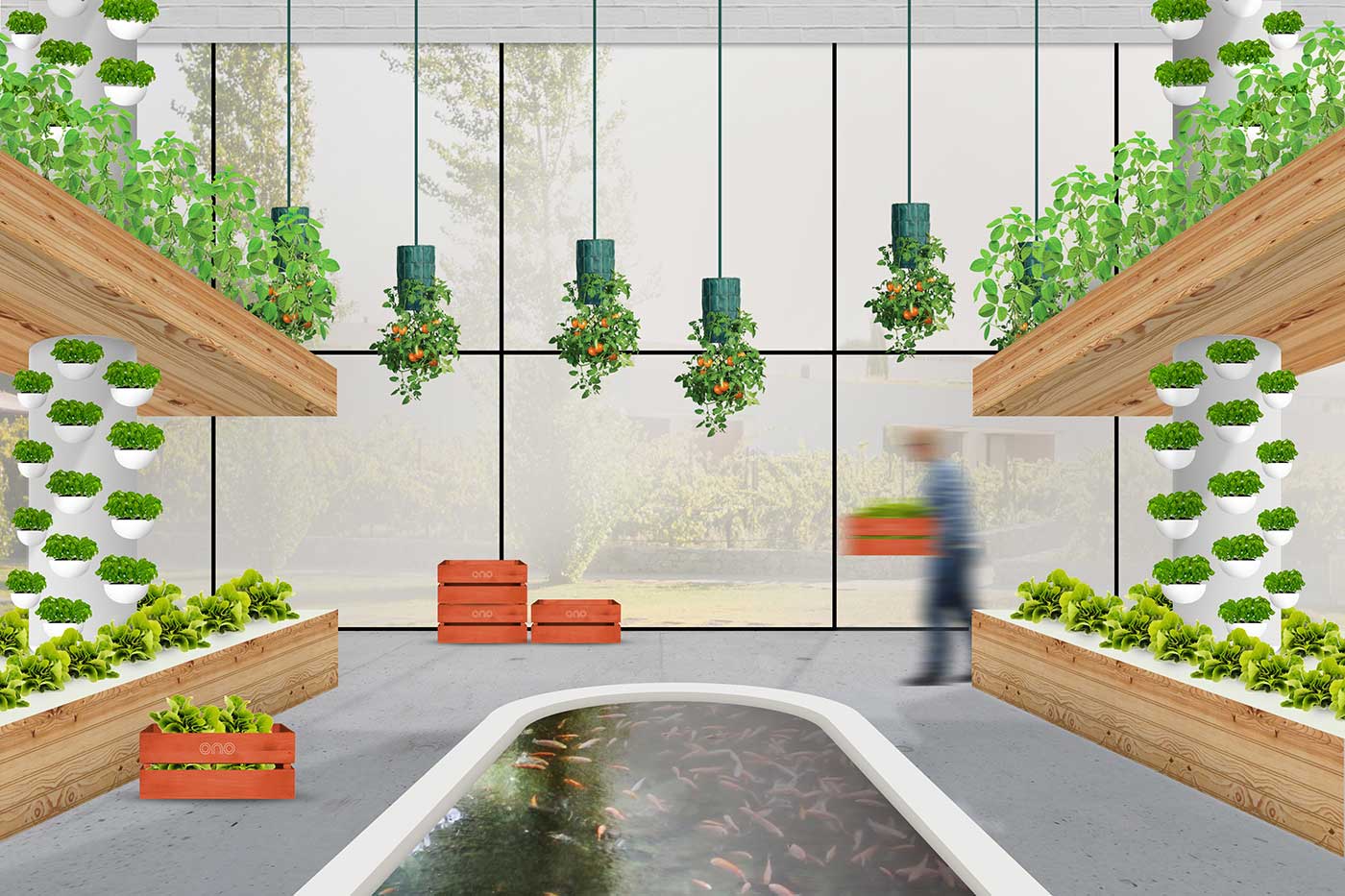 When you walk into our vertical gardens, "farm" may not be the first word that springs to mind. Plants spiraling up hydration columns and floating aquatic gardens may seem alien, but, in reality, they're new ways of growing organic produce that allow us to use dramatically fewer resources and provide you with the freshest produce year-round.
We blend the best of aquaponics, regenerative and vertical farming, and lab sciences to produce nutrient-rich, fresh greens, delicious seafood, and cruelty-free lab-grown meat. Why? Because the population is booming, and the amount of arable land is shrinking. But we believe that the future can be delicious — if we use our resources well.
What we can't grow ourselves, we source from our amazing network of regenerative farming partners. We have personal relationships with every outside grower and producer we work with, and collaborate with them to ensure you're getting the very best ingredients.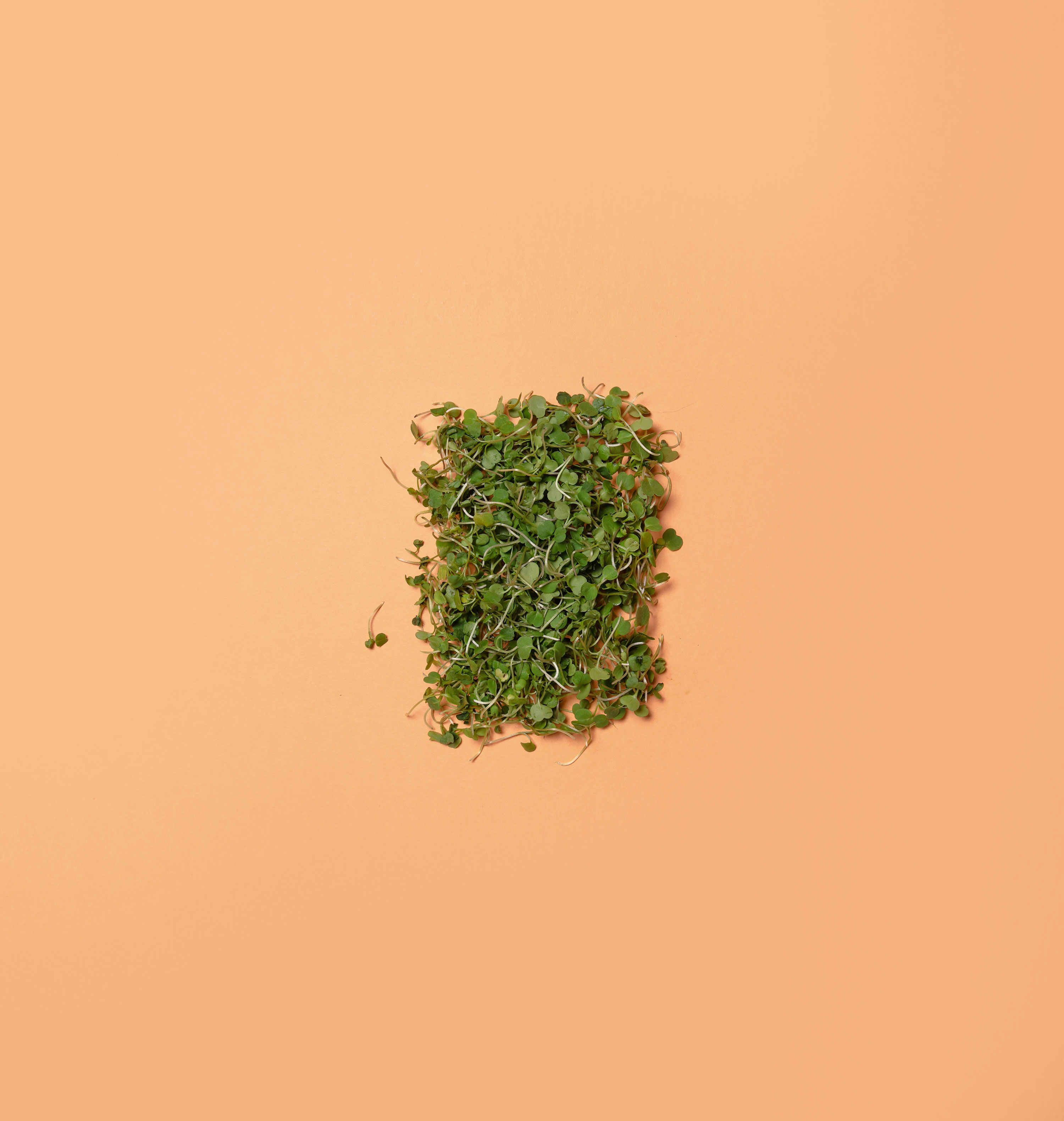 All the Good Bugs and None of the Junk
Traditional vertical farming techniques use dramatically fewer resources but have one big problem — you miss out on the beneficial bacteria naturally acquired by plants grown in rich, black soil.
So we asked ourselves how we could use cutting-edge vertical farming techniques and still get people the good bacteria they need. The answer was our own bacteria farm.
We reproduce the good bacteria you'd get from rich, healthy soil, mix it with water, and use the mixture to hydrate our plants throughout the growing process. That way you get the good bacteria your gut needs without all the heavy metals and junk that can sometimes creep their way into even the cleanest of soil.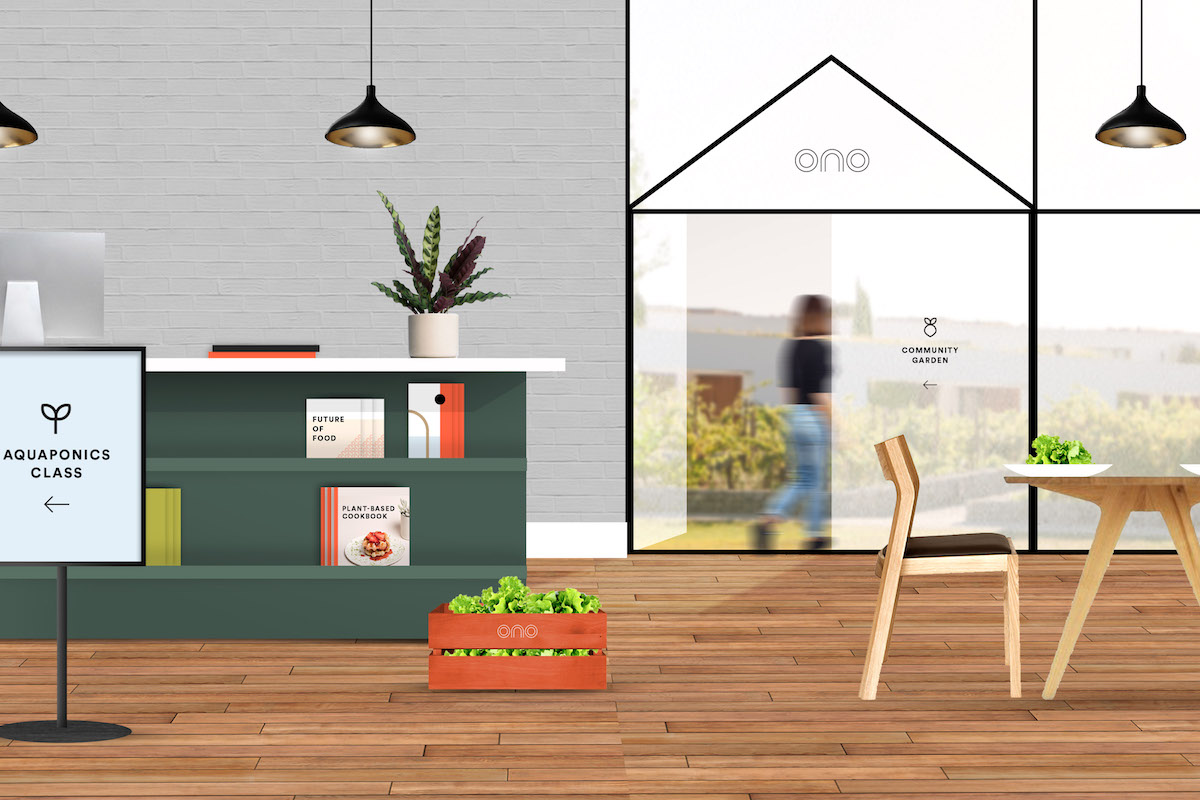 Let's Brunch
We have a community greenspace in the middle of our facility that is open during all seasons. You can buy fresh produce that's picked daily from our farmstead, sign up for a CSA share, or bring friends or family to our daily Farmer's Brunch — prepared by the very same chefs that craft our meals.
Come Be Our Garden Gnome
Every summer we accept a fresh crop of interns who get a chance to touch all aspects of the Ono business, but spend most of their time getting their hands dirty in our farm facilities. If you're interested in farming and the future of food, this is the summer job for you. And you never know — maybe you'll put down some roots and become part of the Ono family.